Achievements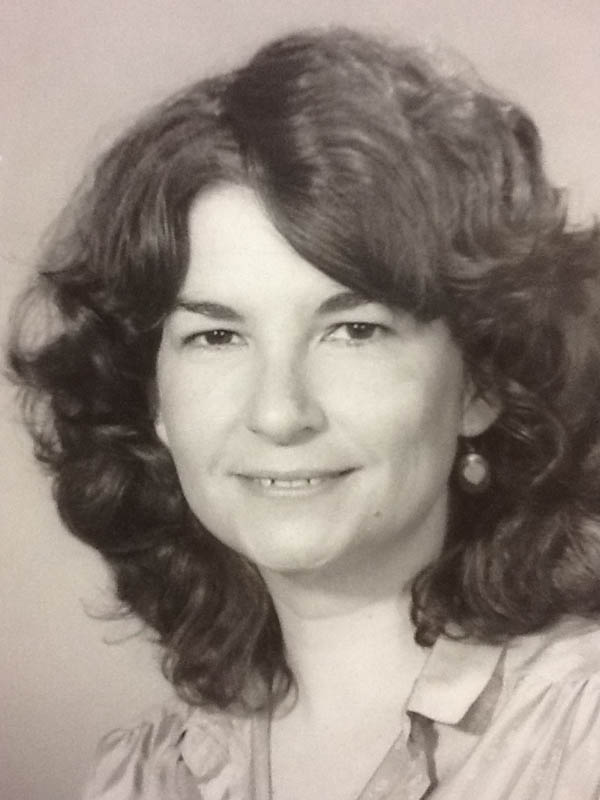 Candace Pert rose to prominence as a 27 year old graduate student at The Johns Hopkins Medical School for her discovery of the long sought and highly elusive opioid receptor in 1973. The discovery of the opioid receptor would, in 1978, earn the coveted Albert Lasker Award, often a precursor to the Nobel Prize. The award went to Solomon H. Snyder, who headed the lab where Candace did the work.  Dr. Pert was not cited. The award also went to University of Aberdeen researchers Hans Kosterlitz, and his junior scientist John Hughes for the enkephalin discovery.  She tells the story in her 1997 book, "Molecules of Emotion".  Candace quickly went on to head her own lab at the NIMH where she worked for many years, and from that vantage  was an effective and life-long advocate and champion of women, and women scientists especially, via her commentaries, mentoring and support.
Her earliest work, while still a graduate student, launched the new field of molecular neuropharmacology whereby the receptor mechanisms within the brain that are responsible for the actions of psychoactive drugs could be determined, and new drugs created. Her methods subsequently became, and remain, widely used by many researchers to identify and study peptide and hormone receptors. She proved acupuncture induced pain relief was due to the stimulation of beta-endorphin release, as was bliss from sexual release.  From her pioneering NIMH work in the early to mid-1980's arose her next notable accomplishment, a molecular theory of the emotions as bridging both mind and body. In fact Candace declared there was no distinction and coined the term BodyMind to note this. Her scientific work on these topics brought her to public discovery as a result of the Bill Moyers series and book, Healing and the Mind and she started to give lectures to both professional and lay audiences around the world. This body of scientific work on the emotions launched her next field of influence and it went broadly into the cultural zeitgeist. Her 1997 book Molecules of Emotion, Why you Feel the Way you Feel (Scribner), received wide acclaim for its bridging of science and psychosomatic medicine. It opened the way for many following authors to also explore these topics, and if they were honest, they in turn acknowledged Candace for her wide influence.  Deepak Chopra, at her memorial service,  said much of his work was made possible by Candace creating a scientific theory by which the emotions  integrate the workings of mind and body, extending even into spirit, something Candace covered in her second book, Everything you need to know to Feel G(o)od (Hay House), and again in her final book The Science of Golf and Life.
From the article by Paul Trachtman in Smithsonian Magazine:
"Pert is now widely regarded as the mother of a new field of science known as psychoneuroimmunology (Smithsonian, June 1989). Her research into brain biochemistry at the National Institute of Mental Health contributed to a radically new understanding of mind and body. In the 17th century, the philosopher René Descartes split mind and body into two spheres, with the body belonging to science and the mind left to metaphysics. Now Pert and her peers are rejoining what Descartes put asunder, by looking deeply into the molecular level of life."
Click here to read the entire article.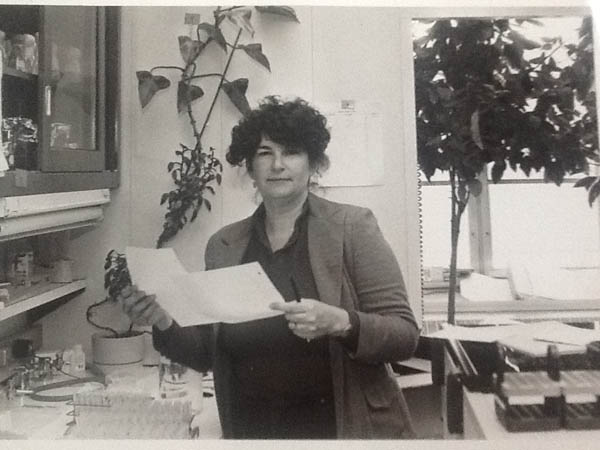 One of her principal scientific papers on these topics was Neuropeptides and their receptors: A psychosomatic network, J. Immunology 135:820s-826s, 1985. (Pert, 1985), that closed with the notable observation that "Neuropeptides and their receptors thus join the brain, glands, and immune system in a network of communication between brain and body, probably representing the biochemical substrate of emotion".  She went on to declare the body was in fact your subconscious mind.  Imagine that, and imagine what that means for your health, well-being, your integration.  That's why her ideas were groundbreaking.  And widely incorporated by others. Once Candace spelled it out and explained the evidence most just said, "Of course!", and ran with it.  Therapist's, Teacher's, Healer's, and Body workers in particular found that Candace resonated with their work and tried to explain what she believed where the implications.  In her book "MOE", Molecules of Emotion,  Candace tells the story of her discoveries and evolving thinking, providing a peek into the day to day lab life, private life, and the creative journey of one of the worlds great contemporary scientists.
Candace used her skills in receptors to invent the first HIV entry inhibitor, in 1986. Yet another first of its kind discovery, which established an entirely new class of drugs, for a disease which at the time had no drugs. It would be over ten more years until scientists identified the chemokine receptors her drugs acted upon, and entry inhibitors for HIV entered clinical practice as treatments.  As she relates in her first book, while pondering an idea for how to find a useful AIDS drug, a booming male voice commanded her to "Do that".  So she did. Her AIDS drug Peptide T was featured in the Oscar winning 2013 film Dallas Buyers Club.  The Company she founded with her partner Michael Ruff Ph.D, RAPID Pharmaceuticals AG, is developing her medicines for brain injuries, neuropathies, Alzheimer's, and other neurodegenerative illnesses, while continuing to perfect formulations for treating HIV viral reservoirs and an HIV vaccine. Information on that scientific and clinical work can be found on the web site www.rapidpharma.com and PubMed.
Candace's greatest legacy will be realized through these life altering medicines, which she devoted much of her life to discovering, developing and one day disseminating as treatments for a host of debilitating diseases that affect millions of people worldwide. Her abounding compassion and caring were evident in her work, her writing and in her myriad of personal relationships. She remains a source of inspiration and love to so many whose lives she touched.
Awards and other Scientific Recognition
Arthur S. Fleming Award, 1979
The Musser Burch Lecture, University of Tulane, 1979
The Harrington Lecture, State University of New York at Buffalo, 1980
The Ethel Mae Wilson Visiting Scientist Lecture, University of Vanderbilt, 1981
Hahnemann University Honorary Lecturer, 1982
The Kilby Award, 1993
Scientist of the Year, 1996, Nurse Healers Association
American Foundation for Alternative Medicine, Excellence in Research, 2002
The Theophrastus Paracelsus Prize for Holistic Medicine
(St. Gallen, Switzerland, April 12, 2008)
Achievements & Positions Held
2007-2013 Co-Founder and Chief Scientific Officer, RAPID Pharmaceuticals, AG.  Developing medicines for important diseases.
1994-2006 Research Professor, Department of Physiology and Biophysics,  Georgetown University School of Medicine, Washington, D.C.  Research in neuropharmacology, Neuro-AIDS, Alzheimer's and other dementias, clinical trials of peptide T.
1991-1994 Research Director, Advanced Peptides and Biotechnology Sciences; developing Peptide T for HIV. Lectured world-wide on the role of emotions in physiology/health.
1992-1994 Visiting Professor, Center for Molecular and Behavioral Neuroscience, Rutgers, Newark, New Jersey
Basic research on the mechanism of HIV pathogenesis in women and children with AIDS.
1987-1991 Chairman of the Board, Integra Institute, Bethesda, Maryland. Chairperson of a nonprofit medical research organization dedicated to the development of therapies for AIDS and other diseases.
1987-1990 Scientific Director, Peptide Design L.P., Germantown, Maryland. Directed 30 scientists specializing in the creation and testing of potent new drugs based on the field of peptide receptor pharmacology.
1987-1990 Guest Researcher, Section on Brain Biochemistry, Clinical Neuroscience Branch, National Institute of Mental Health, Bethesda, Maryland. Supervised four scientists on research on the etilogy of schizophrenia.
1982-1987 Chief, Section on Brain Biochemistry, Clinical Neuroscience Branch, National Institute of Mental Health, Bethesda, Maryland.
Supervised a Section of 8-15 employees and visiting scientists.
1978-1982 Research Pharmacologist, Section on Brain Biochemistry and Pharmacology, Biological Psychiatry Branch, National Institute of Mental Health, Bethesda, Maryland.
1977-1978 Senior Staff Fellow, Section on Biochemistry and Pharmacology, Biological Psychiatry Branch, National Institute of Mental Health, Bethesda, Maryland.
1975-1977 Staff Fellow, Section on Biochemistry and Pharmacology, Biological Psychiatry Branch, National Institute of Mental Health, Bethesda, Maryland.
1974-1975 NIH Postdoctoral Fellow, Department of Pharmacology, The Johns Hopkins University School of Medicine, Baltimore, Maryland.
Developed receptor autoradiography with Michael J. Kuhar.
1971-1974 Research Assistant, Department of Pharmacology, The Johns Hopkins University School of Medicine, Baltimore, Maryland.
Graduate Student Doctoral dissertation: The Opiate Receptor: Its Demonstration, Properties and Distribution.