Biography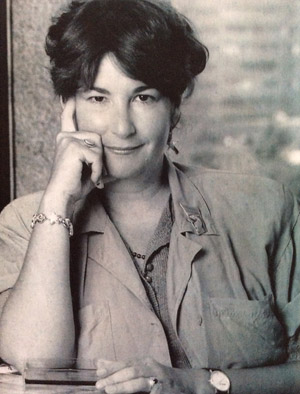 Dr. Candace Pert (1946-2013) was an internationally recognized pharmacologist who published over 250 scientific articles. After graduating from Bryn Mawr College with a biology degree in 1970, she received her PhD. in pharmacology from The Johns Hopkins University School of Medicine. While a graduate student, Dr.Pert discovered the elusive opiate receptor, a major step in the advancement of neuroscience.
Breaking the gender barrier after years of research at the National Institute of Mental Health (NIMH), Dr. Pert became Chief, Section on Brain Biochemistry of the Clinical Neuroscience Branch in 1983. Later in her career, she held a Research Professorship in the Department of Physiology and Biophysics at Georgetown University School of Medicine in Washington, DC. At the time of her passing, Dr. Pert was working as the Chief Scientific Officer of the company she founded, Rapid Pharmaceuticals AG, which she co-founded.  The company continues with work on HIV and an AIDS vaccine, in addition to launching new studies for traumatic brain injuries, Alzheimer's, Multiple Sclerosis and neuropathic pain.
Dr. Pert appeared in the feature film What the Bleep Do We Know!?? and was an on air contributor to Bill Moyer's TV program Healing and the Mind. She is the author of the books Molecules of Emotion:The Scientific Basis Behind Mind-Body Medicine (Scribner, 1997) and Everything You Need to Know to Feel Go(o)d (Hay House, 2006). She also authored the musical guided imagery CD Psychosomatic Wellness: Healing your Body-Mind.  Her AIDS drug Peptide T was featured in the 2013 Oscar winning movie Dallas Buyers Club. Her Company RAPID Pharmaceuticals continues developing her drugs for AIDS and neuro-diseases, like Alzheimer's and neuropathies.

Major fields of research interest:
Peptides and their receptors
Peptide based medicines
The role of peptides in the Emotions.
How Emotions, like drugs, act in the brain and body.
Role of neuropeptides in the immune system.
Drugs to treat HIV/AIDS, like peptide T
Drugs for Autism, Alzheimers, Pain
Mind-Body-Spirit Medicine
Science,  Spirit, and Medicine